Thank you for your interest in joining our initiatives to preserve India's natural heritage and resurrect the state of Uttrakhand. Parmarth Niketan's mission spans from restoring the beautiful Ganga River, holding medical camps, protecting the girl child, promoting education, to enforcing sanitation and hygiene habits.
Our large-scaled and detailed projects are realized through the collective effort of our global family, comprising of professionals, engineers, scientists, activists, spiritual leaders, environmental specialists and sevaks (volunteers). 
We look forward to welcoming passionate and dynamic volunteers, like you to our team. Please do not hesitate to contact us and feel free to share our initiatives with family and friends.
All donations to any service of this ashram are greatly appreciated. It is only through the generosity of our guests/pilgrims/visitors that we can continue to feed the hungry, heal the sick, house the homeless and uplift the downtrodden.
All contributions are tax-exempt under Section 80G of the Income Tax Act. Please obtain receipts of all donations.
All donors are requested to remit donations directly into the Swami Shukdevanand Trust or to personally deliver the donation (as a cheque or draft payable to the Swami Shukdevanand Trust) to the reception area of the ashram.
Donors should obtain receipts for their donations in the reception area. You may donate by mail by sending a cheque or bank draft made payable to Swami Shukdevanand Trust.
Please mail to Swami Shudevanand Trust, Parmarth Niketan, Rishikesh (Himalayas), India 249 304 and request a receipt. There are also several, special ways in which devotees frequently choose to donate. For more information regarding donations or any other aspect of the Trust, please contact the office at the following address.
Parmarth Niketan Ashram, P.O. Swargashram, Rishikesh Himalayas – 249304 INDIA
Telephone: +91-135-2434301, 2434302, Fax: +91-135-2440066
E-mail: parmarth@parmarth.com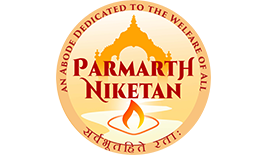 The largest ashram in Rishikesh and one of the largest interfaith spiritual institutions in India, Parmarth is home to the world-renowned evening Ganga Aarti ceremony and the annual International Yoga Festival.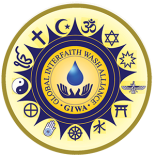 The faiths come together to help ensure Water, Sanitation and Hygiene (WASH) for all.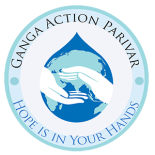 Bringing together researchers, environmentalists, engineers, religious and business leaders, as well as members of the general public to work towards creating thoughtful solutions to the problems plaguing the Ganga and its tributaries.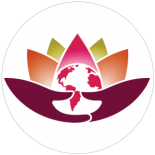 Dedicated to the holistic well being of women, their children, and orphaned/abandoned children, and to all of Mother Nature and Mother Earth.